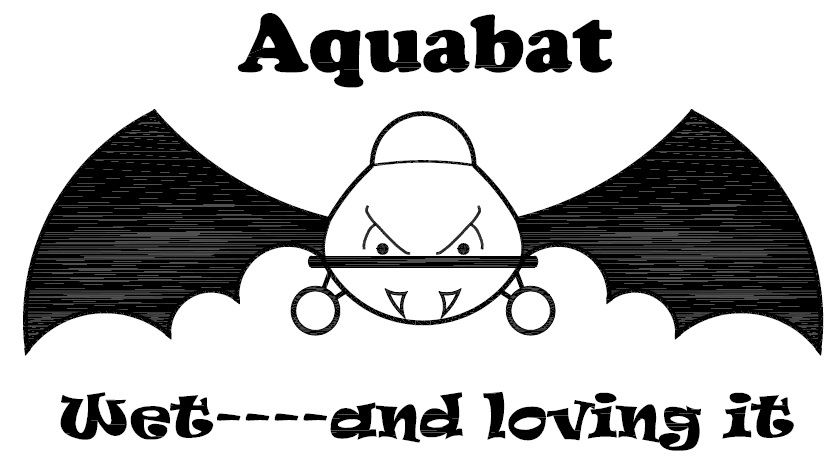 The Little submarine where only your imagination is the limit
Aquabat is designed by R&R Model Engineering to be a quick assemble static diving submarine. Moulded in 3 mm High Impact Plastic (HIPS) which makes for a robust model that will take most knocks. Exceptional manoeuvrability at slow and higher speeds makes this little submarine great fun to use. Kit comes complete with full building instructions, drive motor, seals , linkages and water pump leaving you to add radio equipment and battery.
Only £255
Complete Assembled Aquabat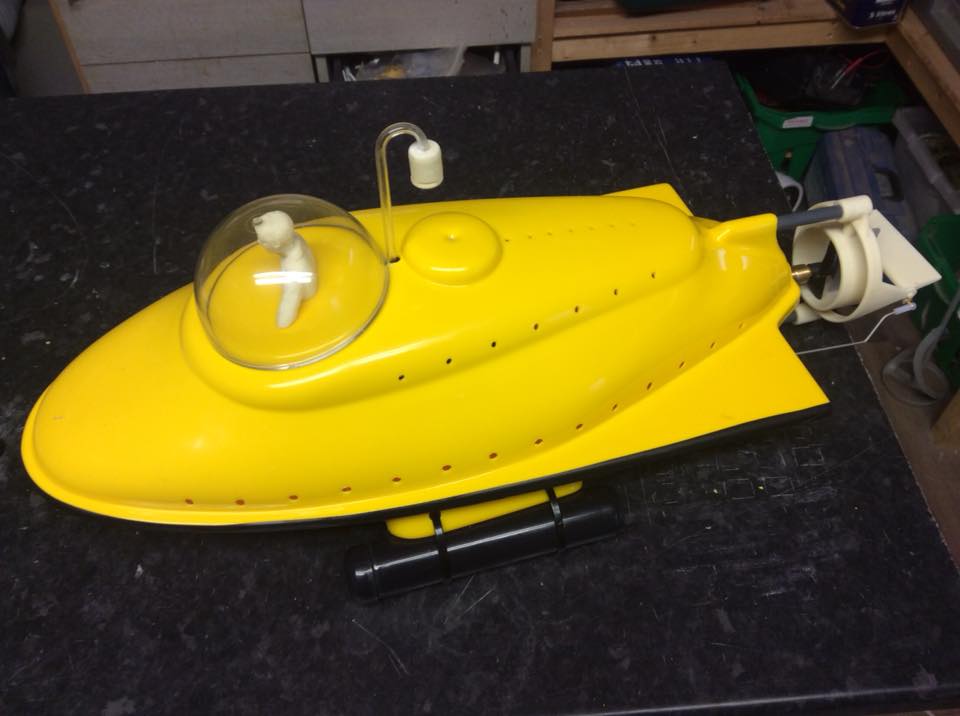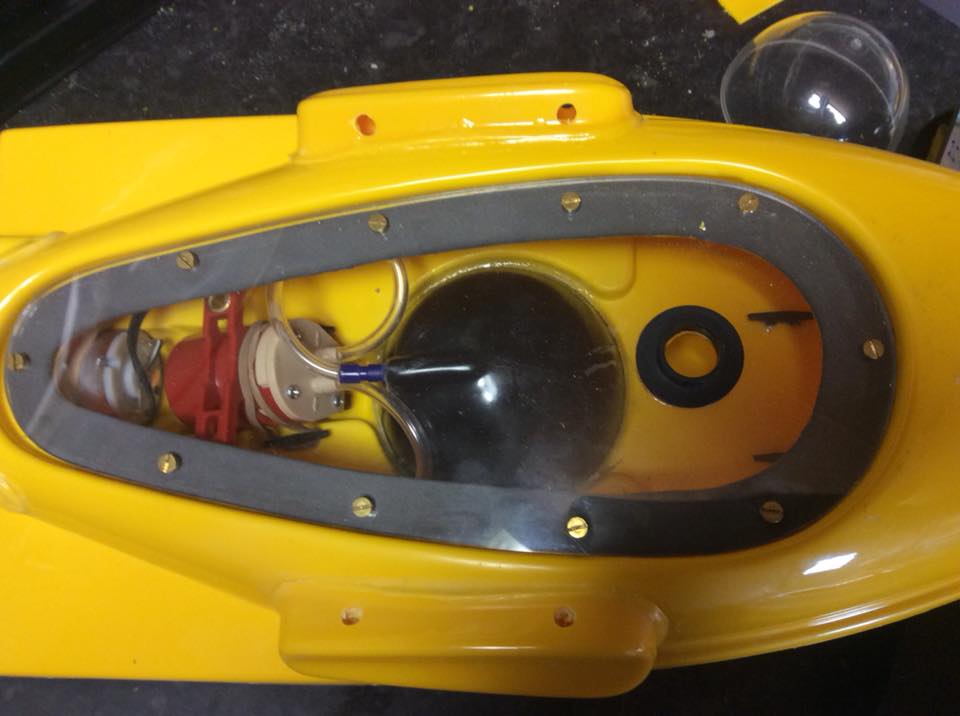 Additional Fittings included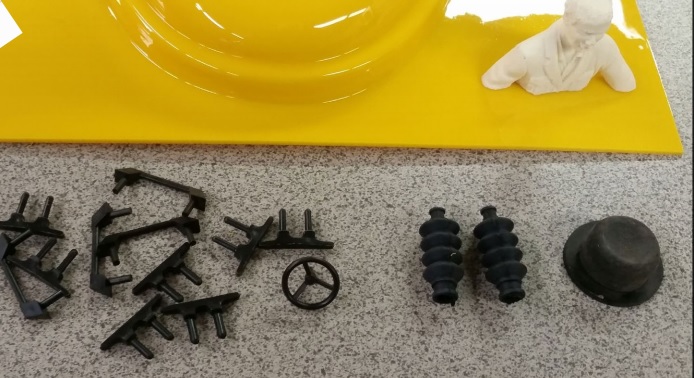 Below is a short clip of one of the production processes of Aquabat .We call it the Birth of an Aquabat.
Post and Packaging is applicable to all orders
We Never Accept Payment until your Order is ready to be Despatched.

Overseas customers are welcome, please contact us for postage rates, etc.